Retinol 1% Serum
Regular price

Selling price

SFr. 17.95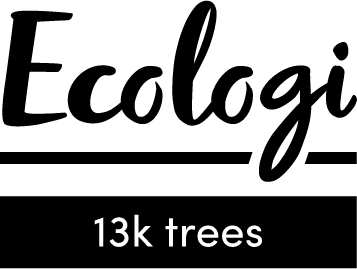 Velvety serum enriched with 1% retinol to reduce signs of aging such as wrinkles, fine lines, lack of firmness, lack of elasticity and dryness. Anhydrous formula.
The serum can be used as night-time care or as a supplement to a face mask from Skin Republic .
features and benefits
Reduces the signs of skin aging
Promotes skin renewal and helps reduce dark spots and imperfections
Frees the skin from dirt and oil that can lead to clogging of pores and acne
Application
Cleanse the skin of the face. Moisturise the skin of the face lightly. Apply a few drops of the serum to the face and neck. Wait a minute until the serum is absorbed into the skin. For a particularly intensive care result, you can now apply a face mask from Skin Republic or apply a moisturiser.
WARNINGS: This serum contains a high concentration of active ingredients. Please perform a patch test before use. Apply a broad spectrum sunscreen for one week after using the product. Do not use in combination with other exfoliating products or retinoids. At the beginning of the treatment and until the skin gets used to the product, irritation, redness and flaky skin may occur, especially around the eyes and mouth. If skin irritation occurs, discontinue use and seek medical attention. Use only as directed and on healthy, uninjured skin. Do not use during pregnancy. Keep out of reach of children. Store in a dry and cool place at 5-25 °C. Once opened, store in the refrigerator.
Click here to learn how to perform a patch test
Find out more about the serums from Skin Republic
Main ingredients
Retinol 1 %
Retinol is a versatile skin care ingredient with exceptional anti-aging effects. In its capacity as a vitamin A derivative, retinol opens pores, promotes collagen production to reduce fine lines, and accelerates cell turnover to even out discoloration and smooth skin.
Squalane
Squalane is a hydrogenated form of squalene that is naturally produced by our sebaceous glands. Squalane moisturizes the skin and keeps the skin's natural protective barrier intact by laying on top of it like a protective layer. This gives the skin a glow and reduces fine lines and wrinkles. In addition, squalane has antioxidant properties that also protect the skin and prevent free radical damage.
Ingredients
COCO CAPRYLATE/CAPRATE, SQUALANE, CAPRYLIC/CAPRIC TRIGLYCERIDE, SIMMONDSIA CHINENSIS SEED OIL, RETINYL PALMITATE, TOCOPHERYL ACETATE, OLEA EUROPAEA (OLIVE) FRUIT OIL, OLEA EUROPAEA (OLIVE) LEAF EXTRACT, OLEA EUROPAEA (OLIVE) FRUIT EXTRACT, ARGANIA SPINOSA KERNEL OIL, ROSMARINUS OFFICINALIS LEAF OIL, BHT, LIMONENE.